Save on February Half Term Stays
Stay between 14th and 20th February 2020
Save on a stay at Trevornick in 2020 with February Half Term breaks in the cottages and luxury lodges starting from just £400.
Set up a home away from home between 14th and 20th February and obtain the special February Half Term rates of the coastal holiday homes.
Quieter than the peak summer months this time of year is better than ever to visit the Cornish coast because of its quiet beaches and clear coastal paths. Not to mention the chance to cosy up by the fire in the countryside pub or enjoy a hot chocolate in one of the beach bars.
For brilliant days out with the kids there's no need to leave Newquay! Visit Newquay's Trampoline Park, Newquay Zoo, the Skate Park, Pirates Quest, Water World swimming pool, Blue Reef Aquarium and not to mention the wide range of beaches.
All accommodation options are big enough for the whole family to come together sleeping from four to six people, and of course, the dog is welcome too!
Brand new for 2019 the Gull Rocks Beach lodges make living the beachcomber's lifestyle a breeze. Choose from the Harlyn or Sennen lodges; both finished to a very high standard, designed entirely with the guests' comfort in mind.
All accommodation types include luxury amenities such as coffee machines, dishwashers and washing machines for a stress-free break.
Prices for accommodation types are as follows:

| 14th - 20th Feb | 7-Nights | 4-Nights | 3-Nights |
| --- | --- | --- | --- |
| Popham Cottage | £400 | £239.99 | £159.99 |
| Bejowan Cottage | £500 | £299.99 | £199.99 |
| Buller Cottage | £600 | £539.99 | £239.99 |
| Harlyn Lodge | £1190 | £714 | £476 |
| Sennen Lodge | £1314 | £789.39 | £525.59 |
Terms and conditions
This offer is not to be used in conjunction with any other deals and applies to the cottages and lodges accommodation types only for the length of time specified, no short breaks are available.
Other great ways to save
Take a look at our other fantastic special offers
Only £99!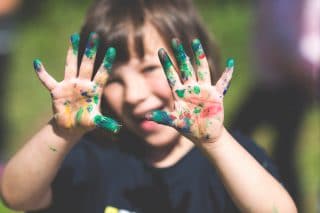 October Half Term Camping
Stay between 14th and 20th February
View offer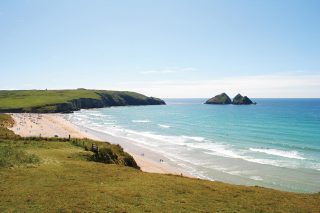 LATEST CORONAVIRUS NEWS FOR GUESTS
Stay between 14th and 20th February
View offer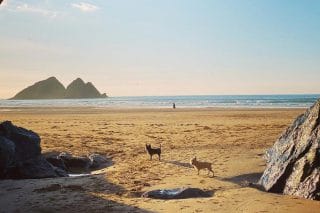 Extra Nights Half Price in June!
Stay between 14th and 20th February
View offer