LATEST CORONAVIRUS NEWS FOR GUESTS
21/03/2020
Updated 7/04/2020
Following recent advice from the Government on the response to the Covid-19 coronavirus outbreak and avoiding non-essential travel, we have taken the very difficult decision to postpone the opening of Trevornick Holiday Park.
This is a purely precautionary measure but we believe it is the only responsible option to take in order to help safeguard the health, safety and wellbeing of our guests, staff, suppliers and the wider local community.
We do not know currently when we will be able to re-open, but we will provide further updates as soon as we can.
If you are due to visit during the April closure period, we, unfortunately, have no option but to cancel your break. We are in the process of contacting everyone impacted by this situation by email.
Rest assured any of our guests who have a booking in April that Trevornick are obliged to cancel will have a range of options.
Please visit our FAQs below to find out how your booking is affected and who to contact if you need further assistance.
What are your options?
Re-book for a future date: Re-arrange your break so that we can welcome you back to Trevornick when the situation changes.
We will be more than happy to move your current booking, with no amendment charge, to any available date until 30th April 2021.
If you move your booking to a date with a lower rate than you have already paid, we will refund you the difference.
If your booking is moved to a date in this time period where our rates are higher than you have paid, you will need to pay any outstanding difference.
Postpone your visit to the same date next year: Simply postpone your booking to the same dates in 2021. We will honour this year's price and there will be no additional fees or charges.
Choose a full refund: Whilst we would like to welcome you all back to Trevornick, we understand moving your holiday dates may not be possible for everyone.
In this instance, we will offer you a full refund and, as a further goodwill gesture, waive our usual administration fee.
What to do next
For us to resolve this as quickly and efficiently as possible, please let us know which option you would prefer by emailing our reservation team on Bookings@trevornick.co.uk
We will then get back in touch to confirm your choice and to either re-arrange your booking or process your refund.
Please bear with us. This is a very busy time for our team and we may take longer than usual to respond. Rest assured we will reply to each guest's enquiry as soon as we can.
We will begin contacting guests due to arrive from the 3rd of April  2020 and proceed in date order.
Getting in touch
Please be patient. We are currently dealing with a huge volume of calls and we would kindly ask you wait for us to contact you, rather than calling us directly.
If you have any questions, please do send us an email at Bookings@trevornick.co.uk and we will do our utmost to respond as speedily as we can
This is obviously a difficult situation for us all and we would like to sincerely thank you for your continued support and patience in these unprecedented times.
We'd also like to express our gratitude to our dedicated staff and suppliers. Everyone is working incredibly hard in very testing circumstances and your help, support and patience is hugely appreciated.
Look after yourselves and others. We look forward to welcoming you back to Trevornick as soon as we can.
FAQs
Why is Trevornick closed?
The decision to close Trevornick Holiday Park temporarily is based on the latest guidance from the Government in response to the Covid-19 outbreak.
I have a booking in April or May, what will happen to my booking?
If your holiday is booked and paid for in April and May, you will be contacted by one of our friendly team and given the option to change your holiday to another date in 2020. You will just pay the difference if the holiday is more, or receive a refund if the holiday total is less. Alternatively, you can book for the same time period in 2021 and we will honour this year's price.
What if my booking is for June onwards?
We are continually monitoring the situation and a decision will be made closer to this time on how far we need to extend this offer. Please hang tight and one of our team will be in touch should your booking be affected.
Can I get a refund on my holiday if it's booked for April or May when you are closed?
Of course, if this is your preferred choice then our team will be happy to process this for you.
Will I be charged an admin fee to change my booking?
No, we are temporarily waiving our admin fee for the foreseeable future on all affected bookings.
Do I still need to pay my balance now for my holiday later this year?
We will re-evaluate once we have a confirmed opening date however at the moment we have decreased the period of time required to pay your balance. Previously our terms state the full balance must be paid 8 weeks prior to arrival, however, this has been reduced to 4 weeks before. By reducing these terms down, it gives us a better understanding of which bookings are likely to not go ahead and therefore you will not need to pay your full balance at this time. If you do choose to still pay your balance now, please call the team on 01637 830531 to do so.
Other great ways to save
Take a look at our other fantastic special offers
From £400!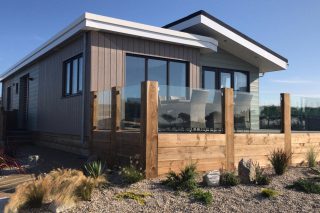 Save on February Half Term Stays
21/03/2020
View offer
Only £99!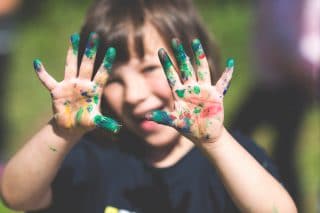 October Half Term Camping
21/03/2020
View offer
New for 2020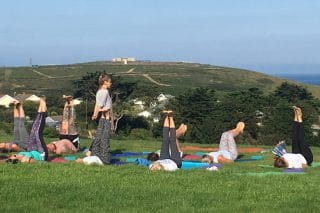 Trevornick's Wellness Retreat
21/03/2020
View offer