Celebrating 60 Years of Trevornick With Owners Richard & Robert
This year marks 60 years since Trevornick welcomed its very first campers! To celebrate this incredible milestone, we sat down with owners and brothers, Robert and Richard Hartley to take us on a journey from the very beginning to now. They share some hilarious tales, delve into the challenges and triumphs of the last 60 years and tell us why Trevornick is so special to them – it's been quite the ride so grab a cuppa and let us take you through the last six decades.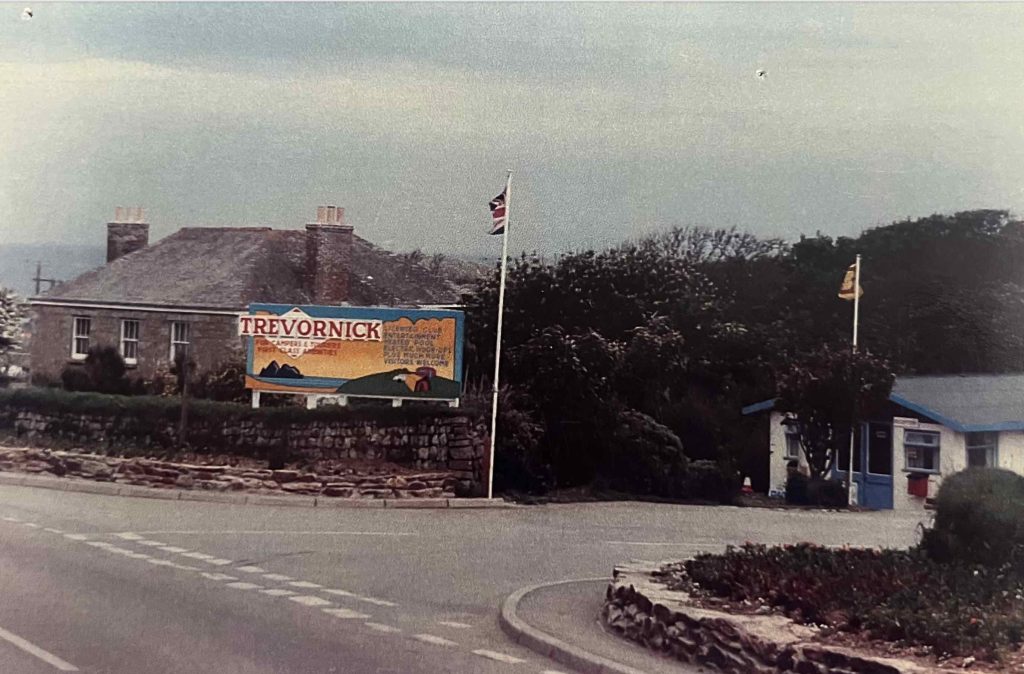 How did Trevornick start?
Our mother (Margaret) was Cornish, born in Perranporth but was living in Somerset with our father (Mike) and they both wanted to move back to Cornwall, so in the late 50's they bought a farm called Trevornick – mainly for the house which had stunning views. It was rundown and the land was poor which is why it was quite an affordable farm – farms on the coast were cheaper than the ones inland which have much better soil.
When our father bought the farm, it was passed on with a condition… to keep a corner plot of one of the fields free so Scout troops could pitch up for a few months every summer. Of course this was not a problem and we welcomed them onto the farm but then people began to ask, "Would you mind if we camp next to the Scouts?". Our father charged half a crown to do so and through the early sixties, he continued working the farm and welcomed a few campers in the summer months. This was just the beginning of so much more to come!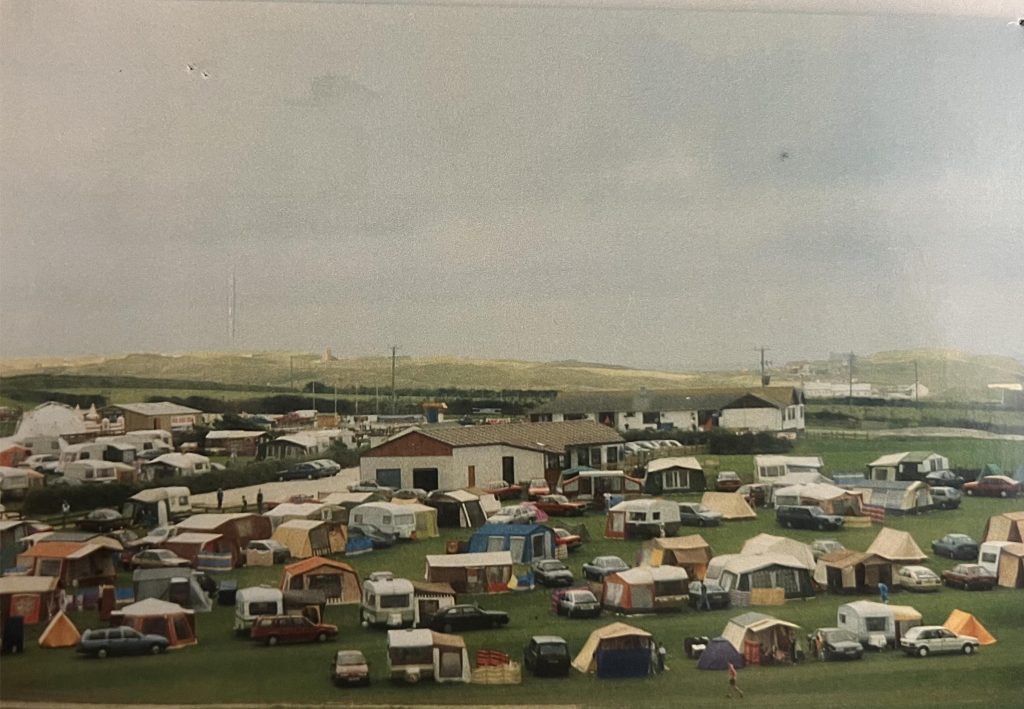 What did your father farm?
Vegetables! What are now the two fishing ponds at Trevornick were once the irrigation ponds to water the crops – mainly the potatoes. He grew lots, from peas to potatoes and barley to cauliflowers. Due to the sunny location of the farm on the Cornish coast, the crops were usually ready for harvesting two weeks ahead of competition further up-country which meant he was one of the first to sell his produce and would do very well from it.
The vegetable fields are now the camping fields and what was once a field for grazing sheep is now the golf course! The 'Blue Field' used to be a potato field! We used to have some dairy cattle too – where the shop now sits used to be the calf houses!
When did Trevornick 'officially' become a holiday park?
It was a very gradual process. Throughout the sixties, more and more people had cars and were looking for an adventure so they were flocking to the Cornish coast. Every year, our father would have more and more people camping. It went from one field, to two fields and so on! Our Mother then opened a 'shop' from the back of the farmhouse cooking chicken for the campers, making butter from the dairy and selling items through the kitchen window! Our reputation as a great place to camp grew and we even took out our first advert in the AA Magazine.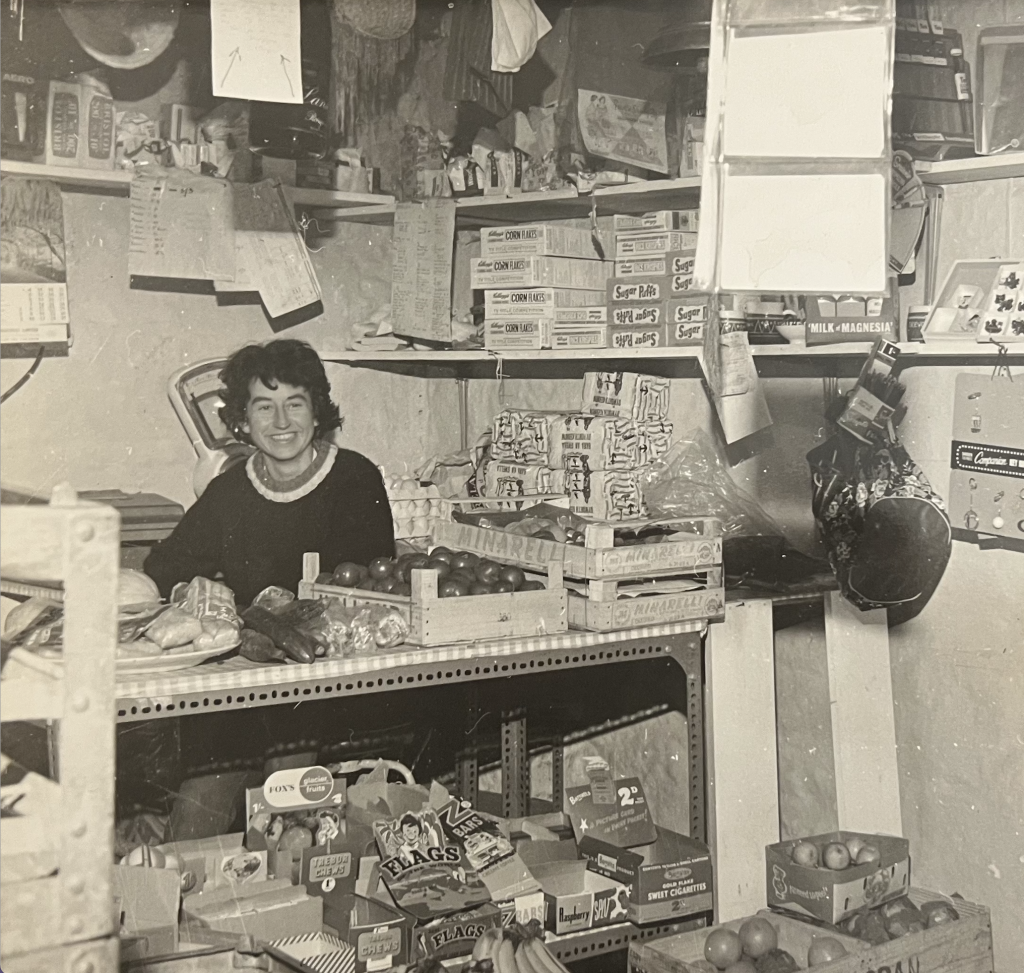 Margaret in the first ever shop at Trevornick
One day our Father just decided to add some fish into his irrigation ponds and mow the grass where the sheep were grazing to make a little mini pitch & putt to give the campers some extra things to do! Our parents were also really into horses so three ponies arrived and pony trekking was born. At this point, it's now the mid-seventies and Trevornick is still very much a working farm, but an evolving one!
By the late seventies, our parents had divorced. Our Mother stayed at Trevornick and our Father moved to Spain for the next 35 years! At this point, Richard took over the running of the farm and Robert returned from his summer job in London to help run the campsite – the lure of the Cornish coast called and we both decided it was time to make more of the campsite!
Through the 80's we worked to build Trevornick into a holiday park adding drainage, toilet blocks, a swimming pool, created a new golf course and made the existing one better. We also created The Fun Park! It just grew and grew!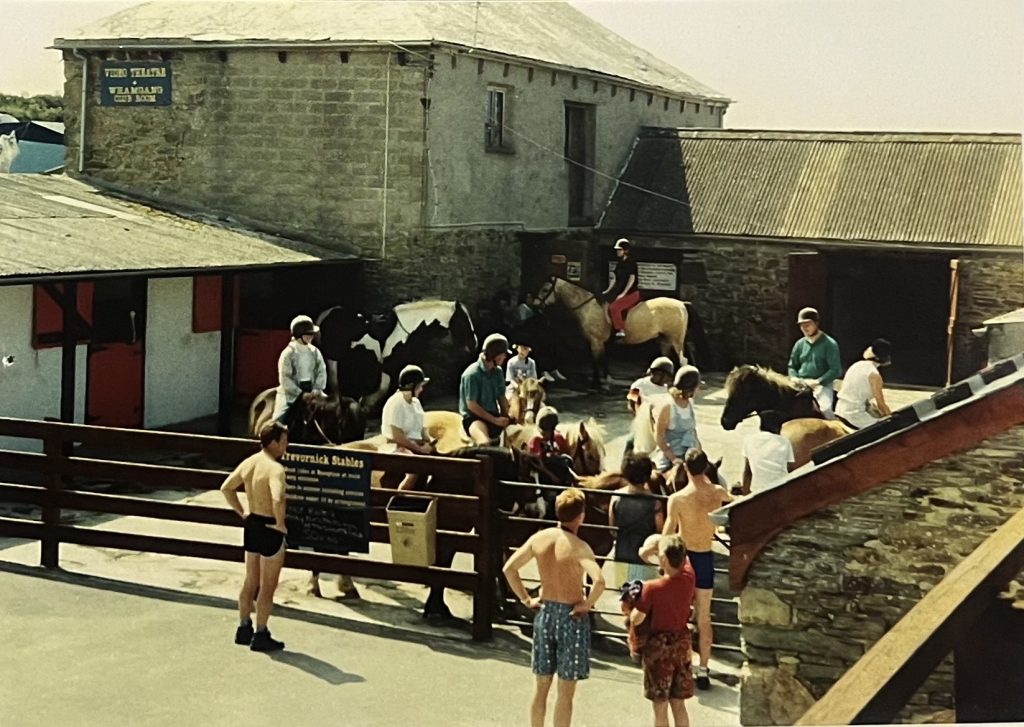 Do you miss The Fun Park?
Absolutely, it was a really difficult decision to change this area of the park. Born out of our passion for skating, we first built a skate park but no one ever paid entry – they just jumped the hedge or the gate! So we built a cafe for the parents who were bringing kids to the skate park and then we added a crazy golf course and eventually all the rides. It was perfect for its time but people's tastes changed over time and with the introduction of Wi-Fi and Smartphones, we knew it wasn't going to last forever. It became more about screens than go-karts so after extensive customer research, we sadly knew it was time to go, but by then the crazy golf was so loved we decided to build a new course which is now by Woody's and added football golf and the mountain bike trail through the woods in its place. Having plenty of things to do whilst on holiday at Trevornick, remains as important today as it did to our Father in the 70s.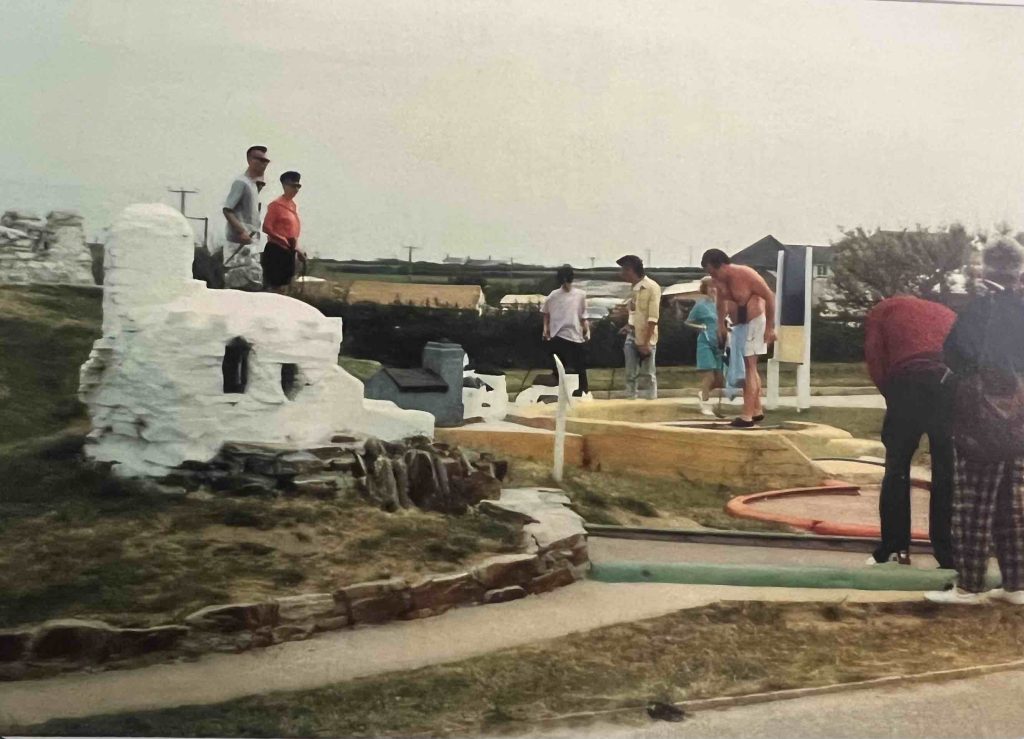 One of the first crazy golf courses
When did it go from just touring and camping to everything else?
In the early 90's we'd seen EuroCamp in France, thought it was a great idea so took a van across The Channel, loaded-up the kit and brought it back to Trevornick. At the peak, we had about 70 'Ready Tents' and over 700 touring and camping pitches which we still have today. Just over six years ago, we bought our very first static caravans and four years ago, we welcomed our range of luxury lodges known as Gull Rocks Beach.
The now holiday cottages once belonged to the farm workers and over the years, we've bought them. Our Father once sold one of the cottages for just £800 to bring some extra money in – we bought it back 20 years later for £80,000!
Favourite memory?
The skate park! We were both keen skaters and some of our happiest memories are from days spent in the skate park. If we could bring it back, we would but there's too much red tape involved these days!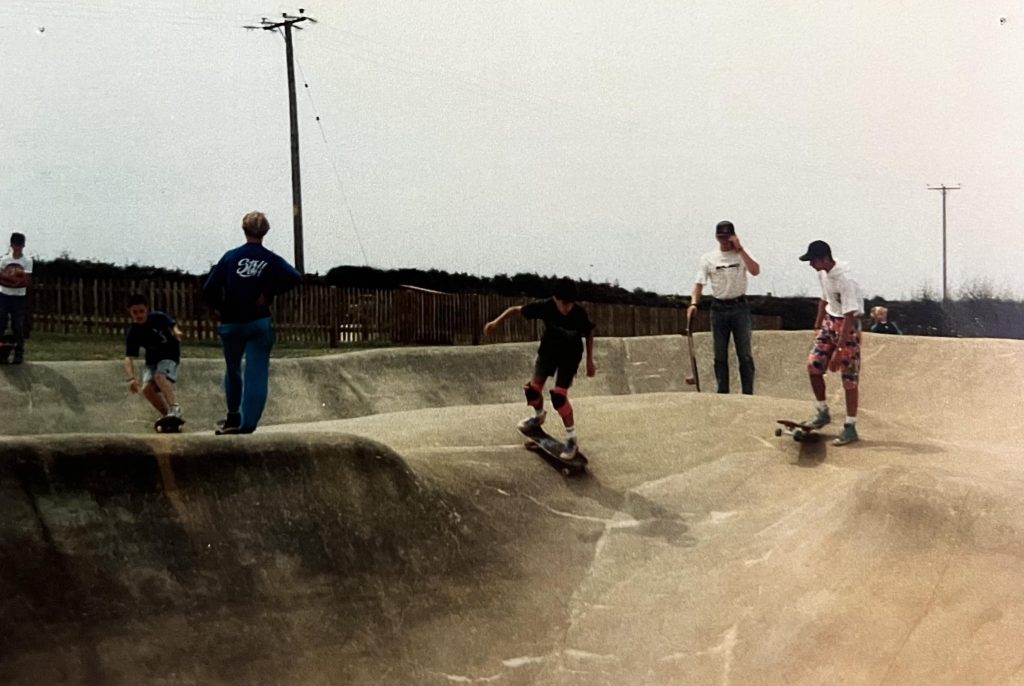 The Skate Park at Trevornick
Funniest memory?
There are many but everything from the ponies constantly escaping and needing to be rounded up to the poor camper who left his handbrake off the car which ended up rolling into the fishing pond! It wasn't funny at the time because he had to hire a crane to remove it but looking back, it was funny. (If this was you – we'd love to hear from you!).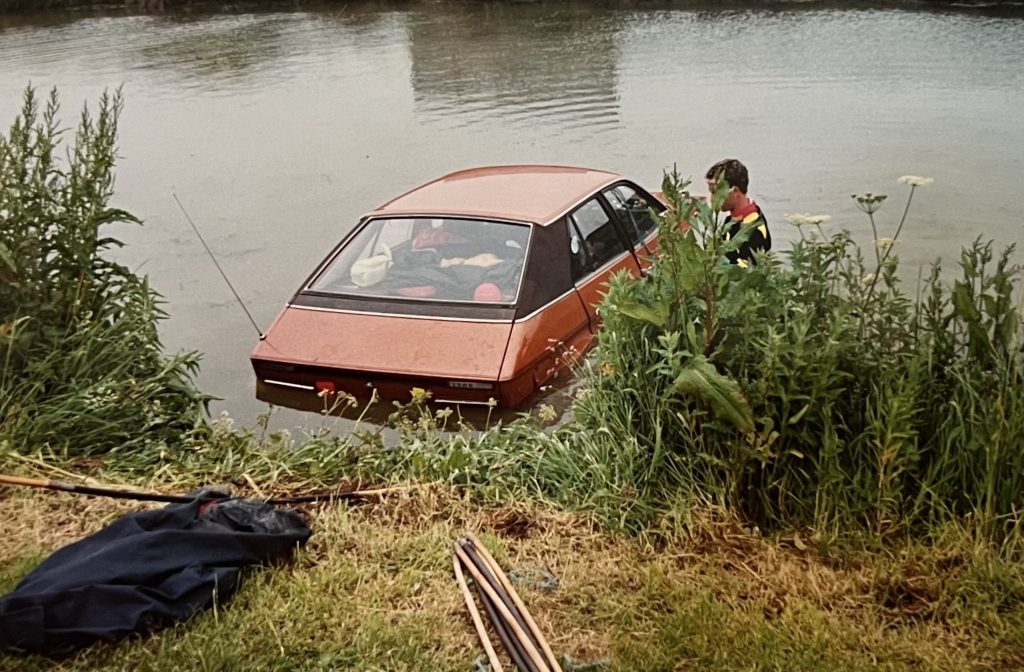 Our Father was a huge character and back in the 70s, he installed a PA System because that was the easiest way to communicate to the entire site. If you were walking past whilst he was making an announcement, you were most likely going to be a target for his jokes!
Where on site is your favourite spot?
Robert: "Where the golf course meets the fishing lake and the campsite. The valley is beautiful and to me, it encapsulates Trevornick."
Richard: "The golf course and I don't even play very much golf! The view is just spectacular and Dad designed it and it's almost the same as it was when he first made it – there was nothing technical about it, we just drew it out and made it with the farm's diggers and tractors."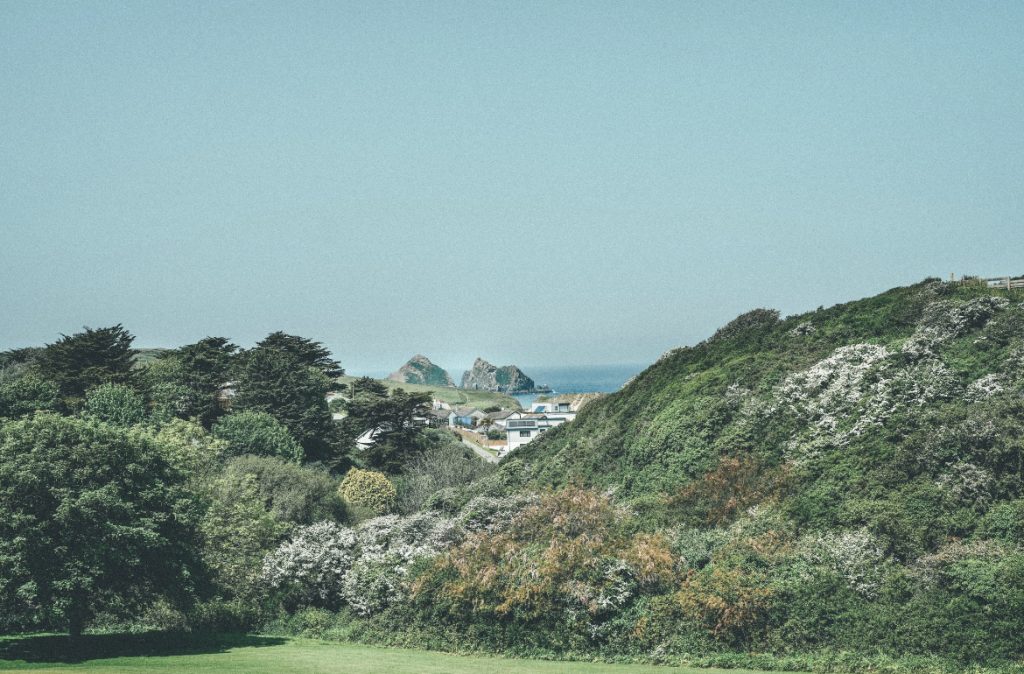 How much has the village of Holywell changed since you arrived as children in the sixties?
There's now a pub (The Treguth Inn) which was a farm, and the village has grown with more houses, but it's not changed that much. The essence of Holywell Bay remains the same! It still has a lovely traditional Cornish feel and we hope that will stay for many, many more years to come! We're huge supporters of the surf school & club and we enjoy watching the next generation of kids learn to ride the waves just as we did as kids.
What do you think has made Trevornick such a success?
The location! The views and Holywell Bay beach cannot be beaten. Our Mother was right to move here for the views. The successful part is being family owned where a warm welcome with a friendly smile always awaits. We feel like one big family from the team to our customers, many who we've got to know really well over the years and we're now welcoming grandchildren! For us, it's the personal touch with genuine care that means that everyone who stays leaves with wonderful memories.
What does the next 60 years of Trevornick look like to you?
Spaceships landing on the sand dunes ha! It's hard to predict because so much has changed in the last sixty years from our Mother selling chicken from the kitchen to now being able to order it from your phone straight to your caravan, but one thing we know that will never change is the beauty of the Cornish coast. The sense of freedom, security and happiness that Trevornick will continue to bring, generation after generation. We hope this particular spot will remain forever. We'd like to always be able to provide easy holidays where fun and quality time spent together is at the heart of everything we do.
Thank you to all our incredibly loyal customers, without you, we wouldn't have been here for 60 years! Here's to 60 and many more years to come.