Family-Friendly October Half Term Activities: Adventures Await!
As the school holidays begin to wind down and we start to think about stowing the buckets and spades away until next summer, our thoughts are already turning to the October half term and all the autumnal fun that awaits us. In October, the leaves yield from leafy green to fiery hues, chestnuts litter the ground and a sense of magic fills the air, it's here that Cornwall emerges as an enchanting playground for families of all ages seeking unforgettable experiences. From mythical woodland walks to autumnal foodie experiences to extraordinary tales; it's all happening in Cornwall! What's even better is we've done the hard work for you and listed our top recommendations to consider during the spooky season, so let's explore…
Halloweek at Camel Creek
Packed with thrilling roller coasters, child-friendly rides, water games, indoor and outdoor play areas, plus farm and exotic animals, Camel Creek Theme Park is open in all weathers, making it a great choice no matter what the season may be throwing at us! And between 21st-29th October Camel Creek puts on 'Halloweek', a fun 9 days chock-a-block with entertaining, bone-chilling activities for children of all ages (the young and the young at heart!), such as a witch's grotto, a bug ball, a pumpkin patch, cryptic corner and trick or treat games, plus lots more!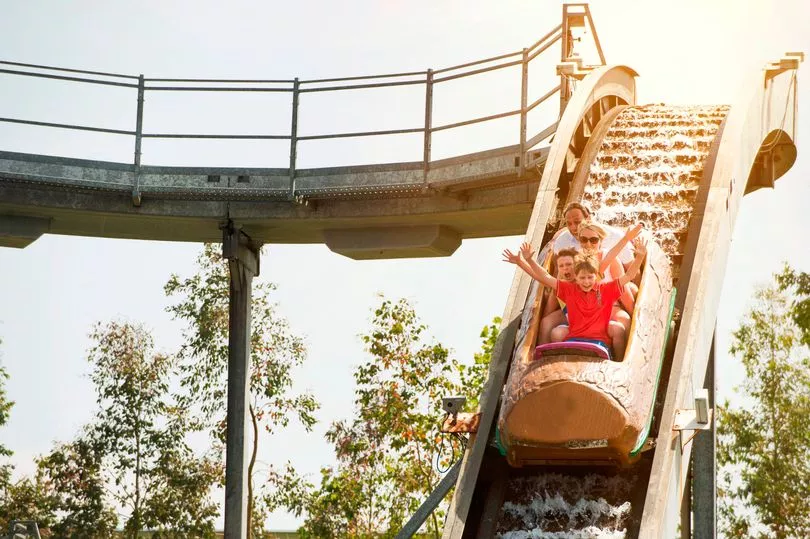 Follow the Giant Halloween Pumpkin Trail at The Lost Gardens of Heligan
From the 27th to the 29th of October follow the beautiful family trail walk at The Lost Gardens at day (or dusk for an additional sprinkling of spook!) to spot giant pumpkins unlike any you've seen before… Each one is creatively and expertly carved into freaky characters with exquisite detail. Oh, and watch out for the giant spiders! The Lost Gardens of Heligan stretch an impressive 200 acres and include all sorts of joyful activities for kids to get stuck into. The sprawling grounds are home to the likes of the only jumping pillow in the South West, where kiddos can bounce, boing and bop across a ginormous outdoor inflatable cushion, Cornwall's largest outdoor playground immersed in nature which boasts turrets and towers, slides and swings, all set beside Bugginghum Palace (the UK's largest bug hotel), plus the jungle, giants head adventure play, friendly farm animals… there really is something for everyone at Heligan and in the autumn months, these beautiful gardens take on an altogether different kind of magic.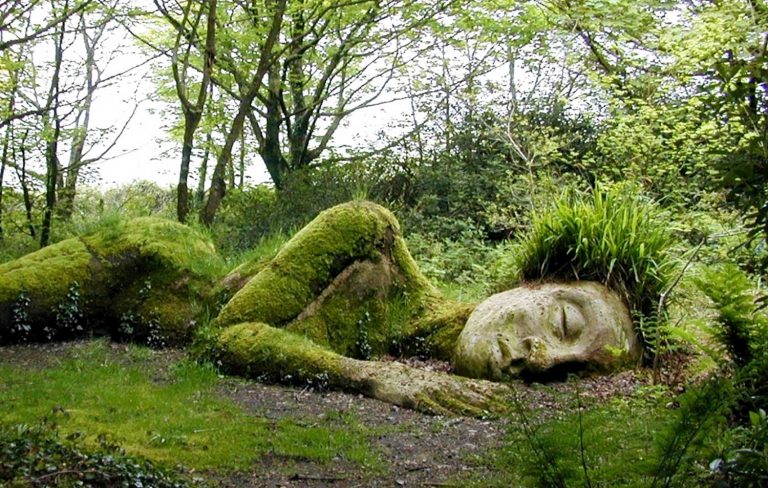 Halloweden at The Eden Project
Will you be brave enough to take on a special quest to protect the world's forests, guided by the legendary Tree Giants? They need your help to protect and preserve between the 18th and 29th of October at Eden… On a magical adventure to become a forest guardian, discover the Tree Giants' ancient wisdom, hear extraordinary tales and witness enchanting performances. The Eden Project also flaunts a wickedly fun ice rink and a bewitching wand making workshop during this season, where a mystical guide will weave wonderful tales as you turn your hand to wand making, not to mention the trails, biomes and striking outdoor gardens that stretch across around 30 acres.
Blue Reef Aquarium
A firm Newquay favourite in the cooler months! Home to hundreds of different types of sea creatures, Blue Reef Aquarium has 40 themed habitats where you're taken on a journey from right here on the Cornish coast, to exotic seas in distant, faraway lands. There are regular talks and feeds that are not to be missed, plus plenty of opportunities to come face to fin with freshwater turtles, meet a caiman and check out funky fish from all over the world. Not only is a trip here educational, it also allows you to experience what life is like on the reef by wandering through the underwater tunnel; here you'll spot bright shoals of tropical fish and perhaps even a shark. If you opt to visit on a wet weather day, make sure you book tickets online before you head off.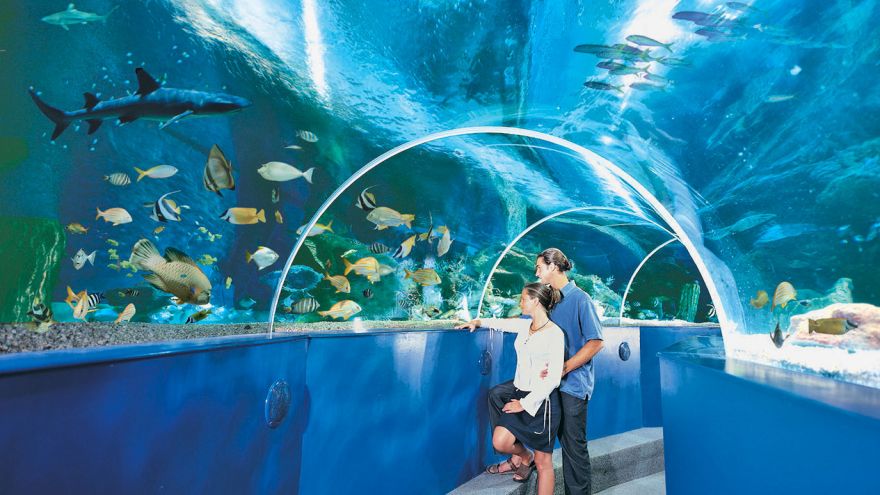 Newquay Zoo
Home to over 130 species of some of the world's most rare and endangered animals, Newquay Zoo holds approximately one thousand animals! Take a trip to lemur island, explore the African Savannah and wander through Madagascar; with talks being held at regular intervals throughout the day plus loads of fun, free interactive activities to take part in, the zoo is sure to be a big hit with all ages! What's more, by visiting the zoo you're playing your part in helping halt species decline, the zoo is a registered charity that supports a number of projects in the UK and overseas. And worry not on chilly days, there are plenty of spots to warm up with a hot cup of cocoa and a bite to eat; it's a great day out for all!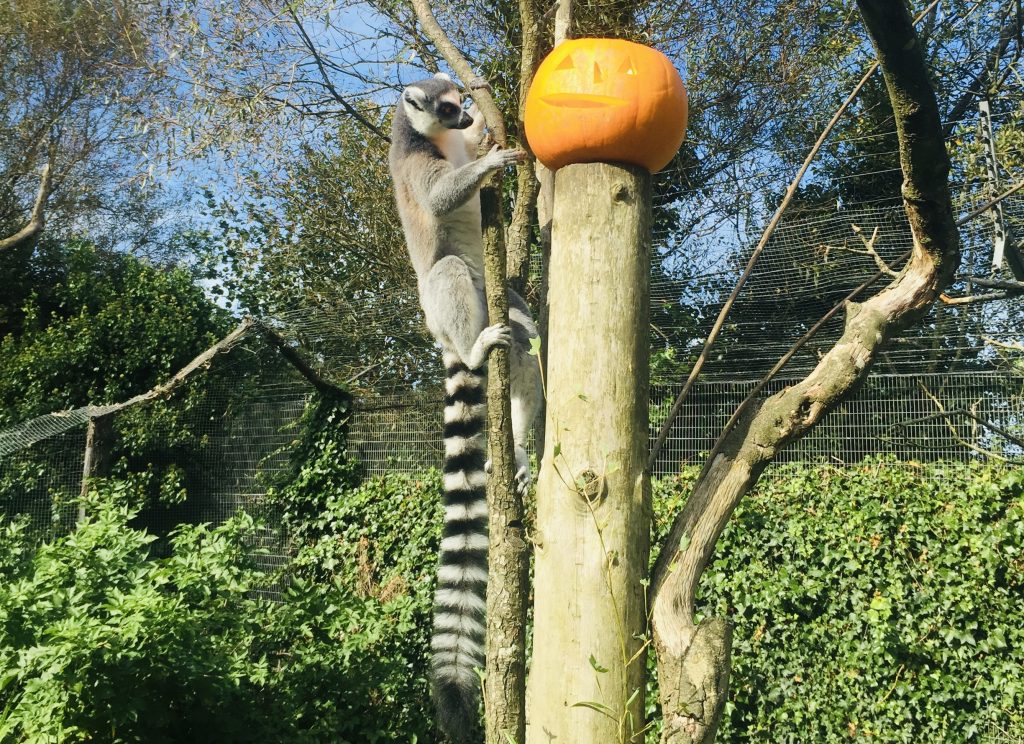 Lost Suppers at The Lost Gardens of Heligan
And last but certainly not least, we can't leave out the Lost Suppers, which have turned into somewhat of a popular event. Lost Suppers are all about celebrating connections; the connection between people, the soil, the planet and food. At The Lost Gardens of Heligan, the soulful connection between people and the land has always been incredibly important, and at these one-off events, this is clear through the care, creativity and thoughtfulness that goes into creating delicious dishes, the menu of which is never published beforehand. Exclusively on the 27th of October, they'll be hosting a Trick or Treat themed Lost Supper in their stunning garden setting, showcasing the finest homegrown heritage produce and rare breed meats from the Heligan Estate. So, for a delectable, innovative autumnal feast where the ingredients will be a surprise (please note that for any veggies in your gang, 5 out of the 7 dishes are vegetarian) head to Lost Suppers. Make sure you pre-book online to avoid disappointment as spaces are limited!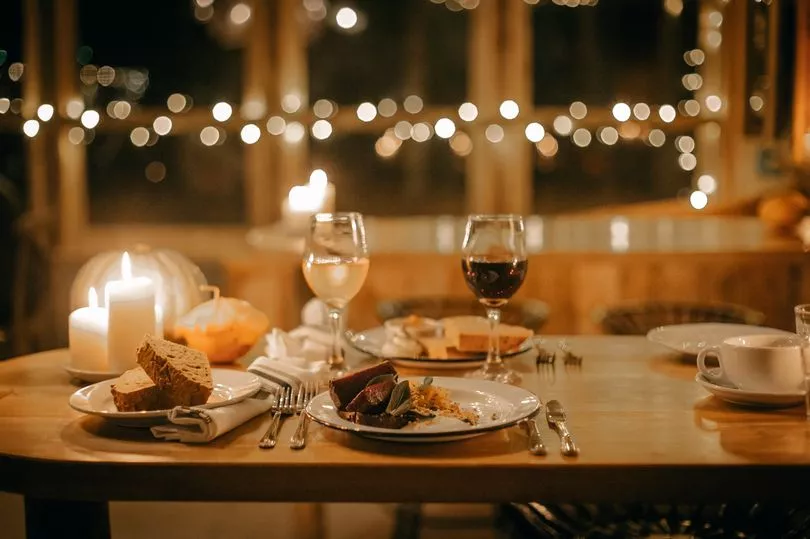 Whatever your October half term plans might be, we hope you and your whole family enjoy an extraordinary and unforgettable stay at Trevornick Holiday Park.