The ultimate guide to caravan holidays in Cornwall
Why are caravans so popular?
It's amazing that caravan holidays, especially in Cornwall, have retained their popularity over the years. What is it about this type of holiday? Why do they bring back warmer memories than an all inclusive in Spain?
For many, a caravan holiday brings back a sense of nostalgia, remembering holidays in the past with family and friends.
For many others, it's the practicality and the great value they offer, especially in Cornwall, where prices can be at a premium for bricks and mortar type holiday accommodation. Of course, recent developments in caravan styling and décor have helped retain their popularity – some modern units feel almost like a new luxury apartment!
Fun for kids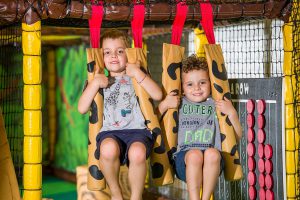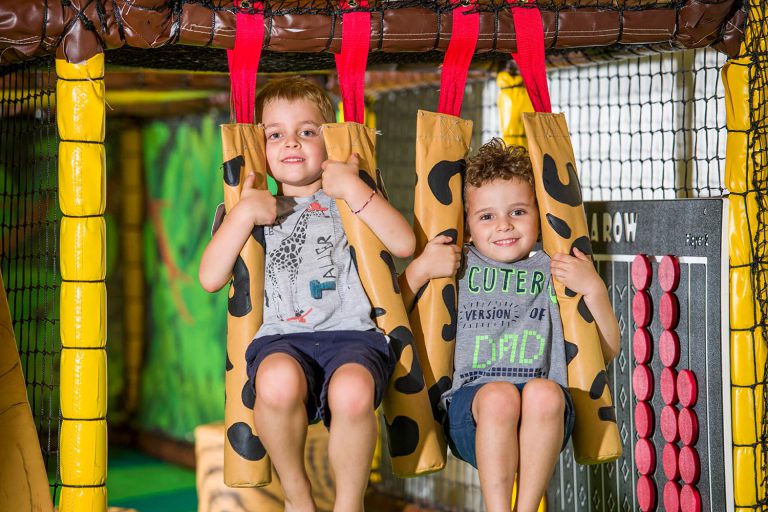 A caravan holiday to Cornwall is always going to work well for the kids. Watch the excitement on their faces when opening the door to a new experience – new beds to pick, cute cupboards to messily unpack all their worldly belongings into, new TV's to watch!
Then step out of the front door and there is a whole world of fun within a safe, structured environment. It may not be everyday that you can allow the children the freedom to explore by themselves; make their own way to the shop and back, cycle their bikes along the roads. But on most holiday parks, especially at our Cornwall holiday park, we pride ourselves in providing a safe environment for kids to play and explore.
For the grown ups, the joy of having a new home from home, complete with separate bedrooms, well-equipped kitchens and comfy living rooms is bliss. The kitchens are perfect for catering at your own pace and handy for looking after the fussy eaters. No set hours for early breakfast, lies ins with a cup of tea will set the day off nicely!
Getting away from it all
Most holidays help families get away from the internet of everything. But there is something about a caravan holiday, with nature on its doorstep, the woodland and wildlife that helps distract from the electronic gadgets.
And a caravan holiday always seems to encourage family games. When relaxing together in a cosy caravan, it's easy to dig out the cards or board game and enjoy fun time together.
A great value holiday
Caravan holidays in Cornwall are a great value way of exploring somewhere new.
Cheaper than hiring a cottage or staying in a hotel / B&B, caravans offer a great alternative for a cheaper family holiday. Cheap holidays are getting increasingly hard to find, so it's no wonder that caravanning are gaining in popularity.
If you need to work to a strict budget, then you'll get the best value if you travel in a large group, making the most of perhaps a six or eight berth option.
If you can only travel in school summer holiday times then it's important to book as early as, as the best parks and caravans are reserved up to a year in advance by return visitors. You can then budget during the year, paying a low deposit up front and then paying off the rest in instalments.
Why holiday parks?
On caravan holiday parks in Cornwall like Trevornick, you have lots of added extras free of charge, such as the swimming pool, outdoor play areas and evening entertainment. Plus there is a whole host of other activities that can keep the whole family entertained, all on park and within easy walking distance.
Trevornick's heated, outdoor pool is perfect for some family fun. There is a smaller shallow pool for the little ones great for the toddlers to play. For those that want to keep up their fitness whilst on holiday, there are also adult only swim times for some serious exercise. Plus, if you are in need of some pampering, the Tranquillity Spa offers many rejuvenating treatments!
Trevornick also has an 18-hole Par 3 course, 18-hole Pitch & Putt course and new mini golf.
When you're feeling peckish and home cooking doesn't appeal then there are four places on park to enjoy a bite to eat or a drink. And for fun evenings there is a jam-packed entertainment schedule, which includes plenty of variety for the whole family.
Socialise with like-minded holidaymakers
Caravan holiday parks tend to be social places. Whether you want to relax and chat or get active and explore, meeting new people on a site can be as simple as exchanging stories with someone at the bar in the evening. Or, join up with another family on the next pitch as you all make new friends at all ages.
Accommodation options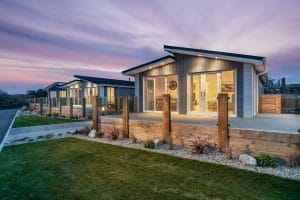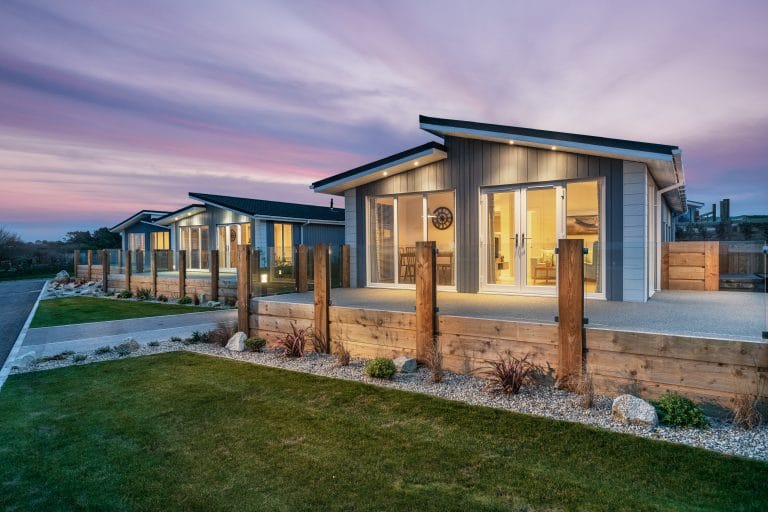 Our caravan holiday park in Cornwall is widely regarded as one of the premier campsites in Cornwall, offering a range of caravans, lodges, holiday cottages, tents and touring pitches.
The caravans come in three different grades, offering something for all tastes and budget. Add a touch of luxury to your holiday in Cornwall with a break in our stunning holiday lodges. These premier properties are among the finest lodges available anywhere in Cornwall and enjoy views out over the bay. Plus they also come with their own hot tub!
The three seaside holiday cottages are located close to Holywell Bay beach. Relax in the sunny garden, enjoy breath-taking coast and countryside views, or hunker down in a stylish interior adorned with everything you need for a family-friendly holiday.
Looking for something that little bit different? Do you like camping but sometimes miss those creature comforts? Our Eurotents are a great alternative to camping, without the hassle – and come fully equipped with just about everything you need.
Places to visit
Holidays in Cornwall are all about discovering amazing beaches. At Trevornick Holiday Park you are perfectly situated next to one of Newquay's most popular beaches, Holywell Bay. This mile long beach, just a short walk from our holiday park, is perfect place for a family day out, with seasonal lifeguards on hand to keep everyone safe. You can surf here plus enjoy a bit of rock pooling with the tide is out.
For keen walkers, Holywell bay beach is a starting point for three stunning coastal walks, ranging from easy to moderate difficulty. Holywell Bay has some unbeatable sights and there's no better way to see them than from the heights of the Cornish cliffs.
Then you have the nearby towns of Newquay and lots of attractions such as the Blue Reef Aquarium, the Eden Project and St Michaels Mount within easy travelling distance.
So if you have fond memories caravan holidays from times gone and want to re-live them or you're in search of a new type of getaway to keep the whole family entertained, then we can highly recommend holidays here at Trevornick holiday park. We look forward to welcoming you very soon!