Health benefits from living in Cornwall
It's the beginning of 2018 and we've all probably set ourselves the usual New Year's resolutions. We don't know about you but we never seem to stick to these very well. However, here at Trevornick, we do have the advantage of where we live to help us!
It's been proven that living by the sea can have massive positive effects on your lifestyle so, this year our New Year's resolution is to start embracing the health benefits given to us on our doorstep.
Reducing Stress
Metal health impacts many people. The ocean we are so lucky to live by can be extremely calming, with the sound of the waves rolling in and out. Sitting at the beach by the sea gives you a space to reflect and contemplate worries or struggles. Check out the beaches in Cornwall here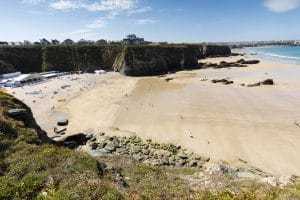 Encouraging More Physical Activity
Who wouldn't want to go for a run or a walk when the beautiful Cornish coastline is their track? Cornwall is home to stunning cycle routes, National Trust walks and of course has miles of beaches to go swimming or surfing at.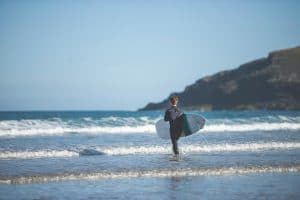 Reducing Loneliness
Many people say they feel lonely when living in a large city, even when surrounded by lots of people. Cornwall has always had a supportive, welcoming community, even in the smallest villages. Locals help each other wherever they can and not that we want to play into the Cornish stereotype but, wherever you go in Cornwall you're more than likely to bump into someone you know! Find local events in Cornwall here
Improving Skin Care
Natural ingredients are proven to be highly beneficial to our skin. Luckily for us, Cornwall has natural products growing left, right and centre. From seaweed face masks and sea salt body scrubs to soaps made with sand and wildflower moisturizers – find them at great local health shops such as Archie Browns where you can even make your own, or treat yourself at Spiezia Organics
You can book your relaxing Cornwall break today here or call us on 01637 830531