Short breaks in Cornwall
Jam packed short breaks in Cornwall
Are you looking for the perfect opportunity to reset and relax, but don't have time for a long holiday? There is no better place to enjoy a 3 or 4 night break than our beautiful coastal holiday park.
Whenever you choose to visit, a short break in Cornwall gives you the perfect opportunity to relax and unwind while packing in plenty of adventures. You'd be surprised just how much you can fit into a short break. Check out our handy itinerary, the ultimate guide to a quick getaway…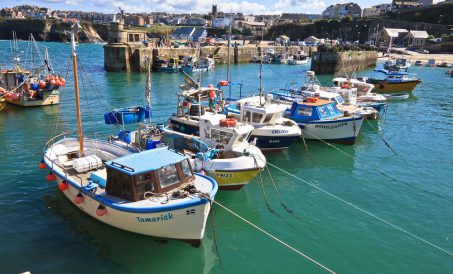 Day 1
10am: Kick start your short break by exploring the wonderful town of Newquay. Our holiday park is ideally located just a short drive from the centre of this busy resort. The town boasts lovely high streets, packed with shops and stunning restaurants where you can grab a bite to eat.
1pm: After exploring the high street it's time to take a stroll across Towan beach, exploring Newquay harbour along the way. Located in the heart of the town, the beach is boarded to the west by the harbour and to the east by 'the island' a towering rocky stack, connected to the mainland by a suspension bridge.
3pm: Now you've seen the sea from above it's time to go below the deep at Newquay's Blue Reef Aquarium, located just off the sands of Towan Beach. Here you can learn all about the creatures in our oceans. The aquarium offers an excellent afternoon out for the whole family.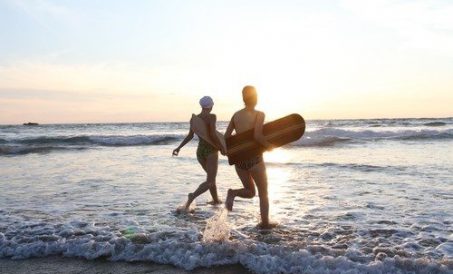 Day 2
9am: What is Cornwall known for? Sun, sea and surf! On day 2 of your short break in Cornwall it's time to hit the waves. At just a stone's throw away from Holywell Bay beach, our holiday park makes for the perfect destination to try out your water sports skills. Whether you're a novice or experienced surfer, there is something for everyone to enjoy! The team at Trevornick have teamed up with Holywell Bay Surf School to provide guest with a surf lesson from an experienced pro!
1pm: After heading back to your self-catering accommodation to wipe the sand from between your toes, why not explore some of the beautiful places to visit in Cornwall? Must-see places include the popular seaside towns of Fowey, Padstow and Looe – all just a short drive from our holiday park.
7pm: After a long day of exploring, you're sure to have worked up an appetite. With no fewer than 3 food venues on site, ranging from light bites to hearty family meals, there is something for everyone to enjoy here at Trevornick.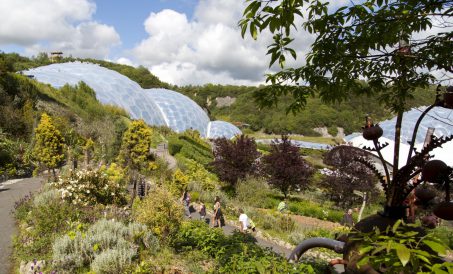 Day 3
10am : No holiday in Cornwall is complete without checking out the world famous Eden Project. Head to the dramatic global garden, home to the world's largest indoor rainforest! Explore the magical gardens, cutting edge architecture, walk the rainforest canopy and so much more! Great news for dog lovers, you can even take your furry friend with you!
3pm: After a busy day exploring The Eden Project, there is no better way to spend your final afternoon making a splash in our heated outdoor pool or treating yourself to a treatment at our Tranquillity Spa. Enjoy ultimate relaxation before heading back to normality the next day.
7pm: On the final evening of your short break in Cornwall, why not treat yourself to a meal out. The foodie scene in Newquay has exploded over the years, quickly becoming one of the most popular places in Cornwall to dine out. There is a huge range of eateries located in Newquay, you're sure to find something to suit all appetites!