Our Top 5 Hot Chocolates in Cornwall!
We'll take any excuse to drink good hot chocolates. Finding the best hot chocolates in Cornwall for you was as good a reason as any.
The temperature has dropped, and the Christmassy atmosphere is fast approaching. What better way to warm up, than a cosy cup of hot coco?
These are our five favourite places in Cornwall to go, tried and tested by us!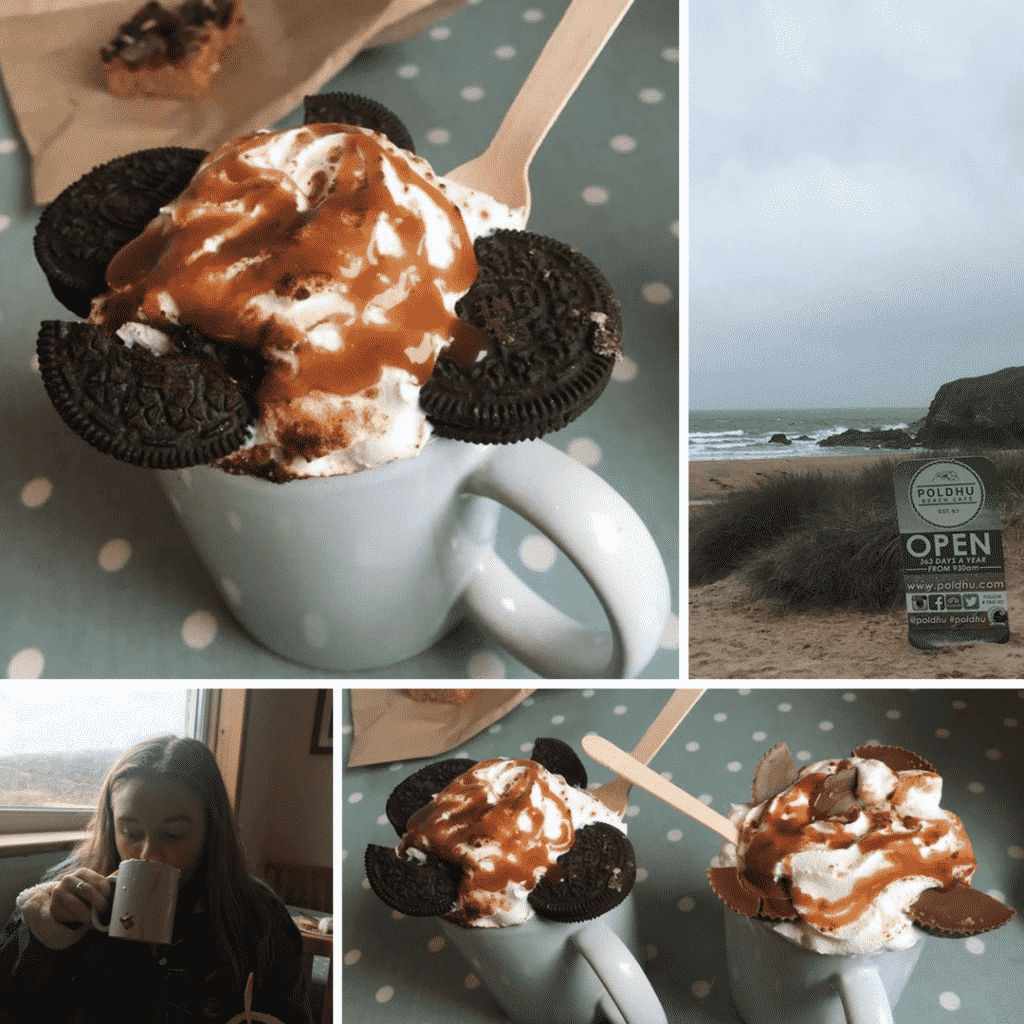 Situated on the sandy shore of Poldhu beach, this café has the hot chocolate flavours you've had dreams about! After a good fifteen minutes trying to choose between the amazing options, such as Mini eggs, Maltesers or Cadburys milk buttons, my friend and I chose Reese's peanut butter cup and Oreo! This is the perfect spot to stop off after a walk along the beach (both the café and beach are dog-friendly too) to refuel with fabulous hot chocolates and even treat yourself to some cheesy chips!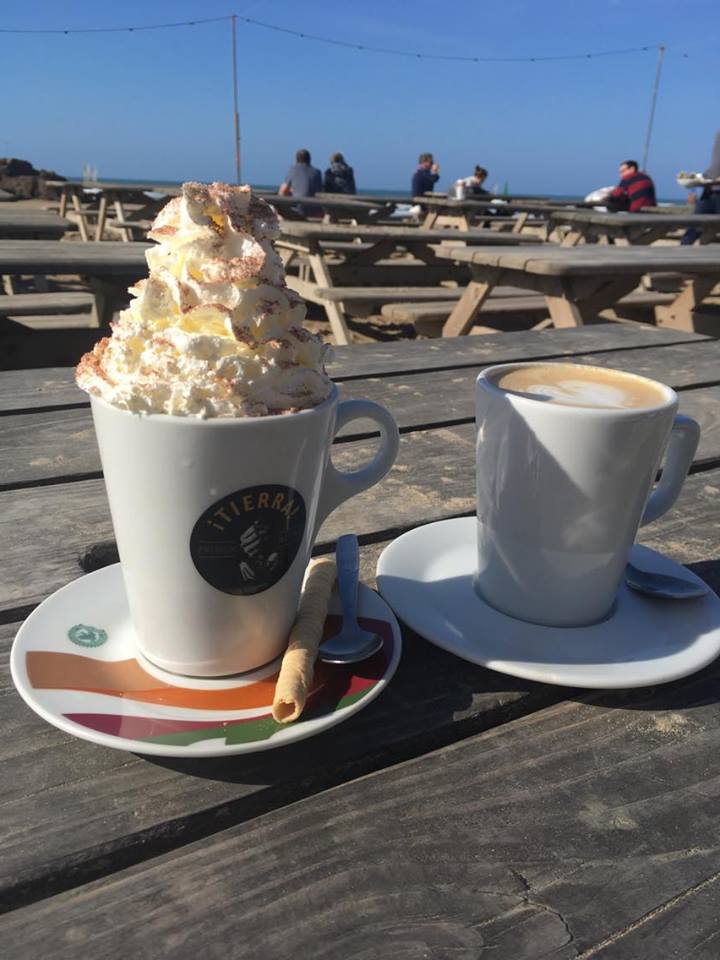 We aren't going to lie to you, this hot chocolate gets extra points just for the location you drink it at. A scrummy hot chocolate and a sea view? Yes, please. The choice of hot chocolate flavours is a lot smaller than at Poldhu, with just a classic or one with whipped cream and marshmallow toppings. Their extensive food menu makes up for the lack of hot chocolate choices, why not be double sweet and have some cake too?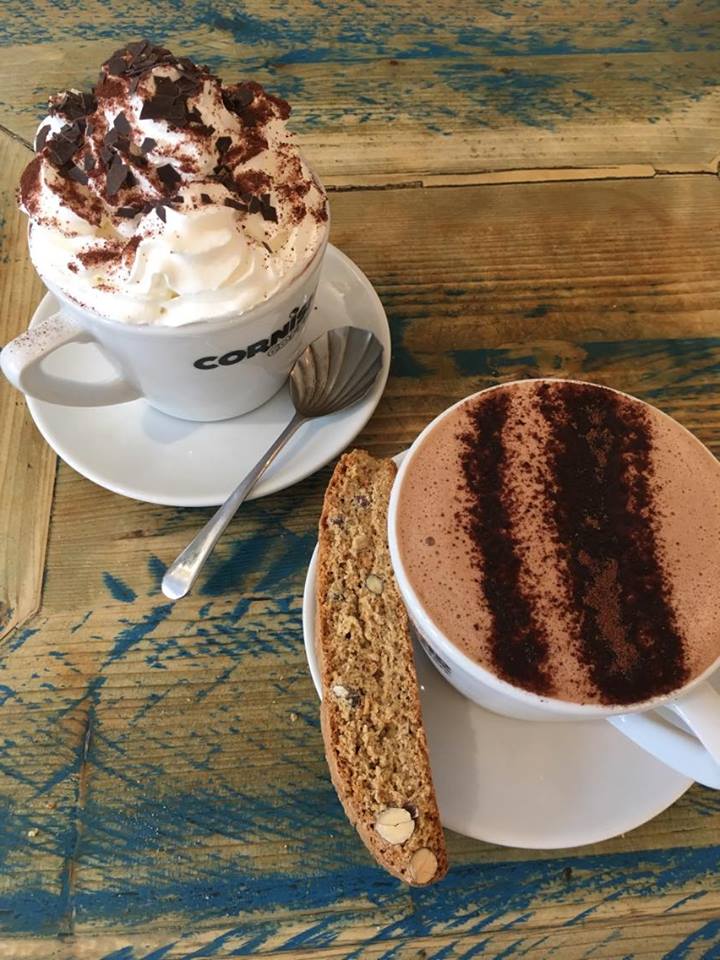 This is a little city gem, nestled above the uneeka gift shop on Truro's high street. Watch the shoppers on the cobbled street below while sipping a rich, creamy hot chocolate. When I visited uneeka I opted for a hazelnut hot choc and my friend went for the classic with whipped cream, both were to die for! A great thing about this café is they cater to everyone. A range of non-dairy milk you can choose from, no one must miss out on a chocolate drink.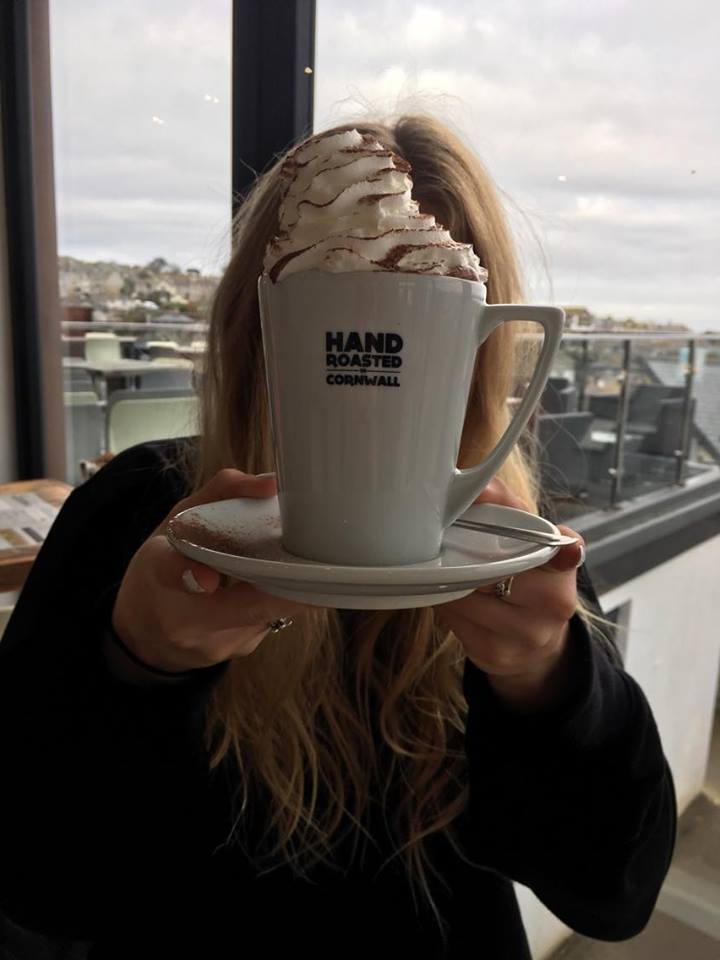 If you're looking for a hot chocolate you can enjoy away from the hustle and bustle, then the brewery café is ideal. Looking over the bay of St. Ives, it's the idyllic place to relax, drink hot chocolate and grab something off their tasty menu.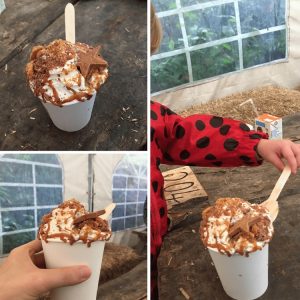 This cosy woodland café is home to some of the most delicious hot chocolates around! Choose from flavours such as Candy Cain, The Hazelnutter or mint choc chip. They're sure to warm you up and get you in the festive mood. Sit inside or outside to enjoy your mug of chocolatey goodness. I tried the Gingerbread hot choc and the chocolate orange flavour (it's like drinking a liquid Terrys chocolate orange!) and we highly recommend you try them too! The only downside to the Woods café is it isn't open enough to fill our hot chocolate needs. Opening only on the weekends or during holidays.
Let us know where you go to hot choc is from and if there are other hot chocolates we need to try in Cornwall! (We are happy to test as many as we need to!)