Trevornick Cornish Cyder
Crisp & Fruity
Celebrating 60 Years!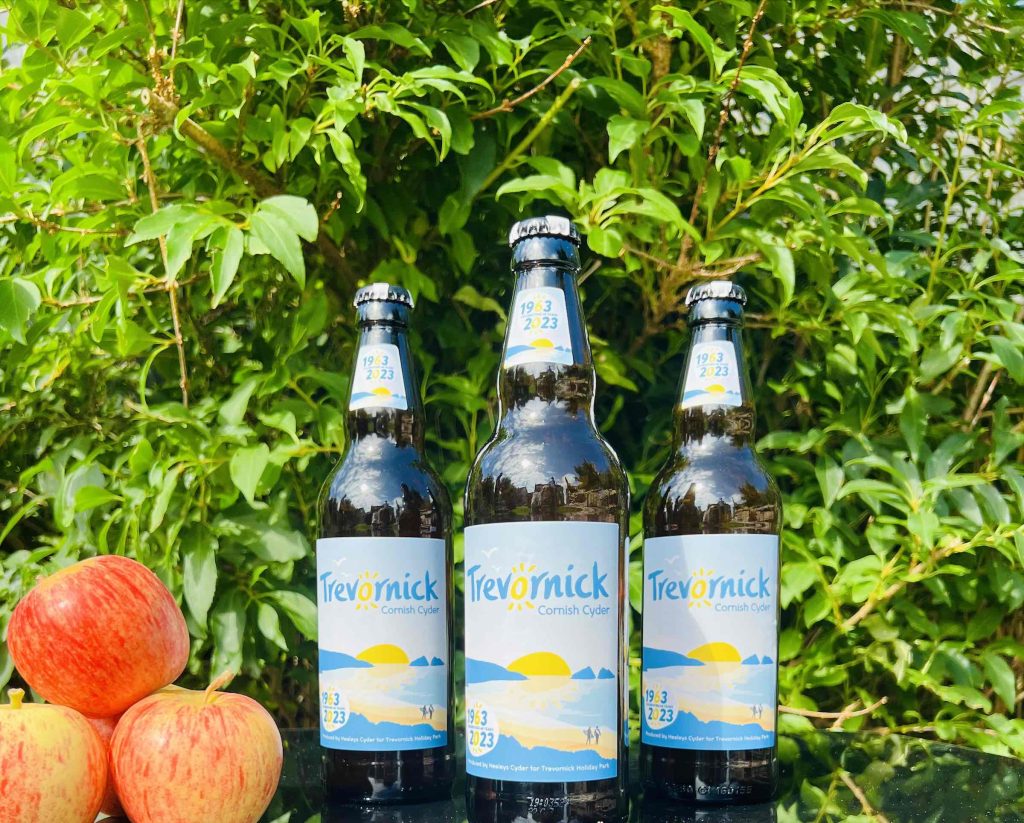 To celebrate our milestone anniversary, we've teamed up with cider experts, Healeys, to craft a Cornish Cyder that's full of flavour and fruity aromas. This blend is exclusive to Trevornick and has been designed to evoke memories of long summer nights spent on the Cornish coast.
You can purchase a bottle or three from Reception, The Farm Club or Woody's Bar & Restaurant.
One Bottle – £3.75
Three Bottles – £10.00
Cheers to 60 years and here's to many more!