Wild Thing Recommends: Bodmin Jail
The Easter Holidays are upon us and Wild Thing has enjoyed another trip out and about in wonderful Cornwall! This time he's been visiting the folks at Bodmin Jail to check out this all-weather attraction just 32 minutes' drive from Trevornick.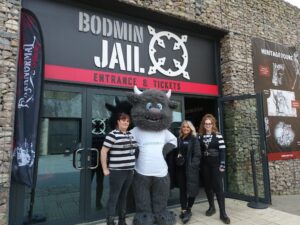 Wild Thing loved exploring the iconic buildings of Cornwall's historic county jail and seeing the stories of prisoners brought to life, even trying out the cells in the original Naval Wing for size!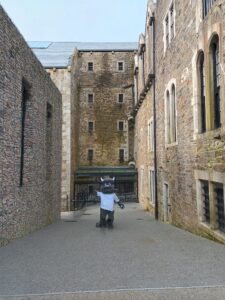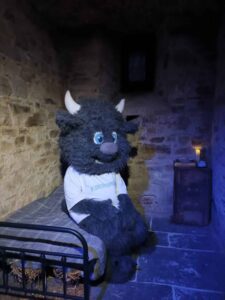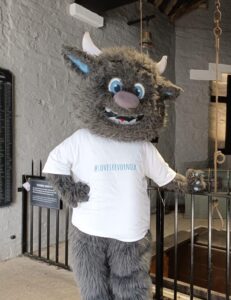 The Dark Walk is a 90 minute immersive experience designed for guests aged 8 years and above, with theatrical effects and the latest technology to give a first hand experience of prison life, included in the standard entry ticket. You can also opt join a guided tour with award winning heritage guides for a more in-depth exploration of the fascinating Georgian and Victorian history of Bodmin Jail. For younger visitors aged 7 and up, the specially curated Junior Jailers Tour invites you to step back in time to discover history with a dash of black humour, a smear of yuck and a dollop of kid friendly nasty!
After his time behind bars in the Naval Wing, Wild Thing was shown to the hanging pit, restored to its original condition, where 55 prisoners were led to their final moments, a chilling sight where you can read the names of those condemned, along with their crimes. And if you're thinking that the Jail must haunted, you may just be right… They offer a range of paranormal events and ghost walks late into the night for any adults brave enough to try it!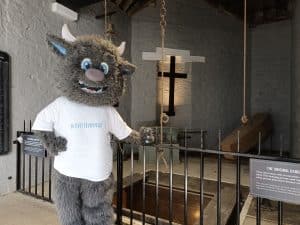 Other areas to explore include the Administration Block and Governor's Office, and we recommend allowing 1.5 – 2 hours to explore this attraction. Don't forget to pop into the Courtyard Bistro afterwards for a delicious coffee and cake, or spot of lunch.
Wild Thing has had a great time at Bodmin Jail and thinks any of his young friends who are fans of the Horrible Histories books and CBBC shows will find this right up their street! It's a fascinating glimpse into the darker side of Cornwall's history!
And what's more, Trevornick guests get 20% off standard entry at Bodmin Jail! Book online using the code TREV10, and present your Trevornick wristband on arrival to verify.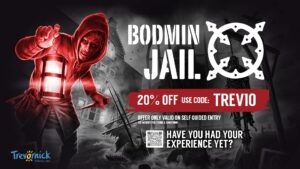 Other attractions you may want to visit in the Bodmin area include Bodmin & Wenford Steam Railway, National Trust Lanhydrock or maybe a walk in the woods at Cardinham, before heading back to your accommodation at Trevornick to enjoy the evening entertainment or watch the sun set over Holywell Bay!